Blog 167 HOLIDAY 2013 ✅USE MENU✅Singapore, Malaysia, Australia & New Zealand recreated 21 ❤
Updated: Dec 7, 2021
By keef and annie hellinger, Dec 3 2021 14.22 pm
This is a retrospective Blog, we were away between 22nd January and 23rd April 2013. 92 glorious days on what we affectionately termed our "3rd holiday of a lifetime" well in print at least.
Suggestion use the BIG TRIP maps to scale in and out if you wish
Another big trip featuring hired motorhomes but this time including the fabulous wedding of our son Doug and his beautiful bride Phoenix plus in Australia we stayed with our niece Hannah and her hubby in Sydney as well as visiting lifelong friend Chris's daughter Laura who likewise lived in Sydney and rather coincidentally already knew Hannah and David from travels. We went back in 2017 with our dear pals Chris & Allyson (see Blog 168)
MENU
Go to
1. Summary
3. Certificate for crossing the Nullarbor Plain #tick
5. Diary
7. Malaysia, Kuala Lumpur, 22-24 Jan 2013
8. Malaysia, Kuah Town, Langkawi Island, 25-27 Jan 2013
9. Malaysia Langkawi Boat Trip, 28-29 Jan 2013
10. Malaysia, Doug & Phoenix's Wedding, 30 Jan 2013 🌠
11. Malaysia, Berjaya to Penang 31 Jan-2 Feb 2013
12 . Malaysia, Georgetown Penang 3-5 Feb 2013
13. Malaysia, Malacca "The Historic State" 13-14 Apr 2013
16. New Zealand , Orewa 6-8 Feb 2013
17. New Zealand, Tutakaka Coast 9-11 Feb 2013
18. New Zealand, Keri Keri 12-14 Feb 2013
19. New Zealand, Coromandel 15-17 Feb 2013 #paulmcartney
20. New Zealand, Bay of Plenty 18-20 Feb 2013
21. New Zealand, Hawkes Bay, 21-23 Feb 2013
22. New Zealand, Tongariro Area, 24-26 Feb 2013
23. New Zealand, Taranaki, 27 Feb - 1 Mar 2013
24. New Zealand, Back to Auckland, 2 - 5 Mar 2013
26. Australia, Vaucluse, New South Wales (NSW) , 6-8 Mar 2013
27. Australia, Sydney Area, NSW, 9-11 Mar 2013
28. Australia, North Shores, NSW, 12-14 Mar 2013
29. Australia, Tasmania, 15-17 Mar 2013
30. Australia , Tasmania & South Australia, 18-20 Mar 2013
31. South Australia, 21-23 Mar 201
32. Coffin Bay National Park, South Australia, 24-26 Mar 2013 #dolphins
33. The Nullarbor Plain, South to Western Australia, 27 Mar - 1 Apr 2013
34. Last 2 visits in Australia and all of Singapore continued in Part 2


SUMMARY
Read the Diaries, Look at the Slideshows, See the You Tube Videos, Use the Drop down to Explore, 3 Days at a Time (mostly) Have Fun
OVERVIEW 2013
We have been lucky enough to spend 3 months away again recently, firstly in Malaysia where our youngest son "Mr Douglas" got married on the lovely island of Langkawi. Our time in Malaysia included Kuala Lumpur (KL to its friends), Langkawi , Georgetown (Penang) and latterly Melaka (Malacca - the Unesco World Heritage site) via Johor Bahru (JB to its friends). We then hired a Motorhome for a month to travel around the top half of North Island New Zealand (NZ). We had already spent 4 months seeing North & South island of this lovely country back in 2007/8 and wanted to see the places we missed out on last time, namely Cape Reinga, 90 mile beach, Hot water beach and the forgotten world highway. After NZ we returned to Australia both of us for the 4th time. Starting in Sydney with family & friends we had a great time. Then Tasmania again with family we flew into Adelaide to pick up our motorhome to travel the Nullarbor plain from east to west but this time with a built in external gas BBQ, bliss! Including our previous trips to OZ we have now travelled around the outside from Cooktown (QLD) to Geraldton (WA) plus Broome, Kunnarra, Darwin (NT) and thru the middle on the Ghan including Alice & Uluru. We have been to all States and can thoroughly recommend Oz to anyone wanting an adventure. We HEART Oz & Nz big style. We finished our trip with 2 weeks in lovely Singapore with Doug and his new wife "Mrs Phoenix". If we tot up the miles / kilometres we drove on this trip we can say we drove the equivalent of the distance from London to Tashkent (Uzbekistan).It is nice being back in the UK now to our own little Motorhome with a whole host of new & exciting trips to look forward to . This blog shows some of our best pictures and Anne's diary as a memory of a truly wonderful time. Love K&A . We drove 7253 miles in total whilst away in both hire cars and motorhomes.
Summary of total miles driven 7253
In Motorhomes 6369 (2559 in NZ, 3810 in Australia of which 742 were crossing the Nullarbor Plain), In Cars 884 (Sydney 187, Langkawi 342, Johor 2 Melaka 355)
I suggest you read each section visited in conjunction with the appropriate days dairy, thanks for looking
our big trip in 2013
As Moonfruit died on 7th December 2021 my previous HOLIDAY2013 site which contained our BIG TRIP in 2013 (sometimes we called it the third holiday of a lifetime 😉) was migrated by Yell to WIX. I have decided to incorporate it here into my motorhome-travels blog uk site as an insurance against Yell increasing site charges quite substantially once a year is up, it will then be easy to remove the migrated site if I chose to.


This is what the old HOLIDAY2013 home page looked like
our old site pre migration to WIX
More Intro images from our 2013 wonderful trip


CALENDAR


NULLARBOR CERTIFICATE
our certificate, proof we are GREAT explorers😉
ROUTE, FLAGS & MONEY
This is our Round the World Ticket (RTW) summary to show where and what
our round the world ticket took us HERE in 2013
Flags from the places we visited and when we visited them, it shows the duration of stay in each country
Currency converters we used, obviously current way back in 2013
Here are the currencies we used on our third holiday of a lifetime (actually Annie & my 4th visit), both notes and coins


DIARY
Complete DIARY written by Annie, for ALL 91 DAYS of our THIRD HOLIDAY OF A LIFETIME, thanks for looking, love Keef & Annie x The reality of course if you include our time living down under as kids this is our 4th holiday of the lifetime.
Each page on the Diary video slideshow is set for 20 seconds which hopefully is long enough to read each page, clearly if it is not either rewind the page back and/or halt it playing to complete your read or if the reverse is true I suggest doing a "fast forward"
MALAYSIA
Including amongst others Langkawi,Penang, Malacca, Georgetown , 1st visit 23rd January to 5th February , then the second visit 12th April to 14 April, 17 days in total
We were in Malaysia twice during our 3 months away. Initially for Doug & Phoenix's wedding on the lovely island of Langkawi and then again when we visited them at their home in Singapore where we slipped back over the border via Woodlands crossing into Johor (JB) before driving up to the Unesco World Heritage site @ Malacca (Melaka in Malay). Our 1st stay in Malaysia was initially centred around Kuala Lumpar (KL) using the Hop On Hop Off bus (HOHO) to look at various things then onto Langkawi then for 3 days at the end in Georgetown Penang another Unesco World Heritage site at Cheong Fatt Tze's Blue Mansion. Annie kept a diary and you can read that here on the website day by day as well as see the pictures we took as memories on each day. If you prefer to speed that viewing up you can view the slideshows for this country on each of those days.
Malaysian HIGHLIGHTS:-
Doug & Phoenix's wedding Unesco Blue Mansion Georgetown Exotic Fruits Chinatown & Little India, Georgetown Evening tour of Malacca Food @ Concorde Inn KL Mr Li's tea house Melaka Monkeys on Bunting Island & Basah Bahai Pregnant Maiden Lake Hard Rock Cafe T-shirt from Malacca & Batu Ferrighe Penang Nasi Goreng
Malaysian LOWLIGHTS:-
Bumps on island boat hop Langkawi Rats in roads & smells on Melaka River
Now the Malaysian slideshows
and the Malaysian talkies
MALAYSIA, Kuala Lumpur, 22-24 Jan 2013


Arriving from the UK and Snow to 30c & Jet Lag & Discovery, Malaysia 22-24 Jan 2013, Kuala Lumpur , plus a verbal reading of the diary covering amongst others concorde inn , leaving uk in snow, istana negara / national palace, menara tower, st marys cathedral, petronus twin towers, batu auch, batu linting, year of the snake, china town, burial poles, malay traditional housing, national museum, dataran merdeka square, cricket, colonialism, poverty, endless motorcycles , lovely hibiscus flowers, hop on hop off bus tour , no of images = 121 in selective slideshows
kuala lumpur, malaysia
KL slideshows, read in conjunction with diaries #justsayin
MALAYSIA, Kuah Town, Langkawi Island, 25-27 Jan 2013


Arriving from KL and meeting up with family at the De Baron Hotel, Malaysia 25-27 Jan 2013, Kuah Town, Capital of Langkawi Island, plus a verbal reading of the diary covering amongst others leaving the Concorde inn KL and flying to Langkawi island, De Baron Hotel, hire car, lovely swimming pools, sunset views and strolls, no durian in lifts, Taylor Swift's red, straits of Malacca, jacaranda trees and pods, family arriving for wedding, 1st meal of tricky curried prawns at sunset, air con, such fun! The no of images in the selective slideshow is 51
meal on the sea front, de baron hotel, family meal, kuah town, langkawi
Our selective slideshows with music and / or speech will show some of the scenes we saw and record our memories, here are the Kuah Town slideshows
MALAYSIA, Islands Boat Trip Plus Pantai Chenang, Langkawi Island, 28-29 Jan 2013
Beras Besah & Dayang Bunting Islands, Parascending and Waterworld, Malaysia 28-29 Jan 2013, Islands & Pantai Chenang, plus a verbal reading of the diary covering amongst others palau (or islands), salat began nyior, dayang bunting, beras basah island, palau tuba, kentut basah island, underwater world, pantai chenang, family fun, lunch at yellow beach café, smelly drains, taxi, hire car, sunsets, parascending, birds, fishes, reptiles, rain forest gardens, sun burn, ice creams. No of images in selective slideshow = 126
what a backdrop for a nice relaxing meal, pantai chenung
Plus Brian's video of fun in Langkawi pre Wedding
MALAYSIA, Tangjung Rhu Resort, Langkawi Island, 30 Jan 2013


Doug & Phoenix's Wedding, Tangjung Rhu Resort with family and friends, karaoke, food, ceremony on the beach, wedding breakfast and chinese tea ceremony , beach skittles and the band, a lovely day ,the number of images in the selective slideshows is 93, so so happy for them both
The top Wedding Pictures, many many more obviously on the slideshow
and now all those lovely wedding slideshows, enjoy, we certainly did
That's all Folks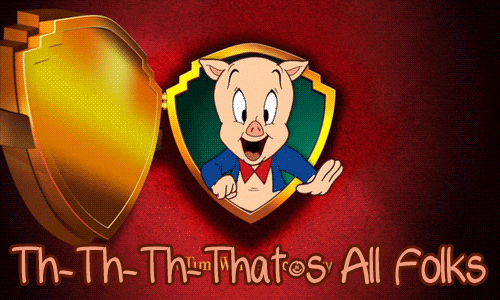 MALAYSIA, Berjaya to Penang 31 Jan-2 Feb 2013


Leaving family after the Wedding, Oriental Village, Elephant rides & Lebanese meals then goodbyes and onto Penang, Malaysia 31 Jan-2 Feb 2013, Skycab, Oriental Village, Berjaya resort, Plus Reading Annie's Diary, covering amongst others airport, berjaya hotel resort, eagle quay, shops, batik, pantai chenang, pantai kok, seawed crisps, penang, bayview hotel, Georgetown, drove 225 miles on langkawi, hire car, taxi, permata kedah, Langkawi jewel of kedah, skycab, cable cars, oriental village, mount machinchang, family, parascending, Lebanese meal, farewell to Brian & Gina, Craig & Leanne, Doug & Phoenix, 51 images in the selective slideshow. The 31st January was Chinese New Year that Year
annie at the oriental village near to brian & gina's hotel, we went to a Lebanese restaurant here
map of where brian and gina stayed in relation to kuah town
and now the slideshows
MALAYSIA, Georgetown Penang 3-5 Feb 2013


Stayed Bay View Hotel, Saw UNESCO World Heritage Mansion, plus a lot of this historic Town, Malaysia 3-5 Feb 2013, Georgetown Penang , 2 selective slideshows includes reading diary, covering amongst other the blue mansion, UNESCO world heritage, lonely planets top 10 visits, cheong fatt tze's mansion, Penang bridge, Georgetown, bay view hotel, batu ferringhe, town hall, wedding poses, china town, little India, temples, incense, the esplanade, industry, shop houses, hard rock café, hard rock hotel, lazy river, the Beatles memorabilia, Penang, airports, Air Asia flights. There were 133 images.
keef georgetown penang , cheong fatt tze's mansion
The Beatles #music #classy #fabfour
MALAYSIA, Malacca "The Historic State" 13-14 Apr 2013


Stayed at Mr & Mrs Li Wee's traditional Tea House with Doug & Phoenix, Malaysia 13-14 April 2013, Malacca "The Historic State" plus reading diary, Melaka or Malacca, city of bridges, mr and mrs li wee, tea house stay, unesco world heritage site, melaka river, cruises, jambalan tan bin seng, chan koon cheng, old bus station bridge, kompung morten, wateredge walks, shop houses, bastion Victoria, jonkers walk, night market, mr li's taxi trip, famous chicken and rice, fortress st john, chetti village, museums, Maritime museum, jonkers gallery, many churches, early Christianity, mosque by coast, sila tanggalhan, street kebabs and portugese shell fish restaurant by the harbour, orang utan shop, great to spend so much time with doug & phoenix, west ham drinks glasses, 112 images in the selective slideshows
malacca's answer to the ponti bridge
melaka map showing proximity to singapore
and now the Melaka slideshows
OLD SKOOL MALAYSIA
an example of what the old website looked like, i.e. the very first version in 2013 what Moonfruit called its V6 release, height of technology way back when
2 files 1st detailed day of Doug's wedding page, 2nd Malaysia overall, 3rd MF responsive page for Malaysia
b167 old school malaysia dougs wedding page
.pdf
Download PDF • 2.03MB
b167 old skool malaysia part 2
.pdf
Download PDF • 609KB


NEW ZEALAND


North Island only , including amongst others Papamoa beach, Russell, Whangamomona and Cape Reinga, 1 visit 6th February to 5th March, 28 days in total
We returned to New Zealand which we both love and found we loved it even more. We just (careful Keef, others have to work) had one month here this time as opposed to our 4 months last time and that was all spent in the top half of North Island going back to see the things we didn't have time to see last time. This meant much more time in Northlands, The Bay of Islands, MataMata & Hobbiton plus Whangamomona (the Republic's capital) - where the current president is a sheep and the previous one was a dog hee hee oh and lovely delightful days of R&R on NZ's superb beaches. Like 5 years ago this was the best summer they had ever had . A kiwi @ Orewa said you poms have history we have beaches. So true! Our Mercedes Sprinter 313 motorhome was good but not as good as the equivalent one in OZ. We picked it up in Auckland and returned it there. We definitely miss the land of the long white cloud. We drove 2559 miles in NZ.
Kiwi HIGHLIGHTS:- 35th Wedding Anniversary Cape Reinga, Russell, Keri Keri & Whatuwhiwhi Forgotten world highway Art Deco Napier Lake Taupo & Kinloch The Coromandel Peninsular Hot Water Beach Hobbiton at Matamata The wonderful Papamoa beach, Ocean drive Lamb curry @ Kiwi Airport Motel And completing the NZ census Orewa beach & revisiting Waves Motel All the fab Campsites we stayed at during our 2559 miles of North Island exploration The friendliness of all the Kiwi nation, Big Tick
LOWLIGHTS:- None
such a classic sign of the flightless nocturnal bird, road to whakapapa
UPDATE: this is so well known as a road sign in New zealand that it appeared on Griff Rhys Jones travel programme about NZ in 2021 #fact
Campsites we stayed in in New Zealand
Kiwi slideshows
NEW ZEALAND, 6-8 Feb 2013 Orewa
Northlands including Auckland, Orewa, Bream Bay Area & Whangarei
New Zealand, Northlands 6-8 feb 2013 auckland, orewa, bream bay area, whangarei, covering amongst others 63 selective slideshow images,auckland airport, kiwi airport motel, orewa, auckland, norfolk pines, pohutakawa trees, red fronzes,surf club, waves hotel revisit, top 10 sites at orewa and whangerei, aratoa way, bream bay, helicopters, mangawhai, mangawhai heads, info boards, maori fables, ruakaka beach, waipu cove, spolit soil contaminated by cows, sunshine, relaxation, deep joy in northlands. We were previously in Orewa & Whangarei in 2007 and then again in 2017. See blogs 162 and 168 respectively.
and now the slideshow
New Zealand, Tutakaka Coast 9-11 Feb 2013
Northlands including Whangarei, Tutukaka Coast & Russell ,New Zealand, Northlands 9-11 feb 2013 whangarei, tutukaka coast, russell, covering amongst others 133 selective slideshow images, whangarei, tutukaka coast,russell, hatea river, pouihi carvings, clapham clocks, boardwalks, top 10 sites, raeburn house, town basin, kauri factory, whangarei falls, otuihau,sandy bay, ngungunu, tutukaka marina, whangaumu bay, whale bay, church bay, beach baches, designer houses, wooley bay, posh yachts, poor knights islands,air roots on trees,pohutukawa trees, matapouri rocks, oakura campsite, whangaruru, flowers, BBQ's, the strand, museums, pompallier mission, weak, kowharewa bay.
and now the slideshows
New Zealand, KeriKeri 12-14 Feb 2013
Northlands including KeriKeri, Cape Reinga, Whatuwhiwhi & Mangonui , New Zealand, Northlands 12-14 feb 2013 keri keri, cape reinga, mangonui, apihara, whatuwhiwhi, covering amongst others 174 selective slideshow images, kerikeri, whatuwhiwhi, ahipura, cape reinga,okiato, opua, haruru, haruru falls (revisit scenes of our camping with the boys on our gap year 2007-8 see Blog 162, thanks), waitangi, waitangi river, rainbow falls, Christ church, waipekakoura river, keri keri, millionaires view, kumara, whangaroa, woodland walk, stone store, st james church 1868,kerikeri basin & woodland walks, mission house, cavalli islands,matauri bay, st pauls rock, marlin hotel, blue marlin, mangonui, doubtless bay, mill bay suites where we stayed 2007,karikari peninsular, parakerake beach and bay, waipapakauri, mitimiti stream, te kao, state highway 1, sheep, ahipara, kiwi parks and top 10 sites,awanui, kaitaia, brancott estate, BBQ's, karikari coastline
and now the northlands slideshows
NEW ZEALAND, Coromandel 15-17 Feb 2013
Northlands including Matakohe,Coromandel Peninsular & Hot Water Beach
New Zealand, Northlands 15-17 feb 2013 matakohe, coromandel , hot water beach, covering amongst others 113 selective slideshow images, matakohe, c