By keef and annie hellinger, Dec 3 2021 15.16 pm
This is a retrospective Blog, we were away between 31st January and 14th June 2017.
We went to Singapore for 2 weeks with family, C&A for 3 days in Hong Kong at the end of the trip, twas so sad parting at the end of a lovely almost 5 months.
We have now reworked the original HOLIDAY2017 site so if you would prefer to see that instead of reading this blog (note the content is the same, but visually they are very different) please click HERE, thanks
MENU
Go to
1. Summary
2. Calendars
5. Diary Part3, April - June 2017
5a. Audiobooks of the Diaries if you would prefer
6. Campsites
8. Singapore
11. The Indian Pacific Railway
12. South Australia
13. Northern Territory, Alice Springs
15. New South Wales, Australia
16. Tasmania, Australia with rellies
21. Malaysia, Desaru


what a fab holiday, loved every moment of it huge

#tick
Suggestion use the BIG TRIP maps to scale in and out if you wish and read the appropriate diary alongside viewing the slideshows. On the diaries each day is labelled so its fairly simple to find the text associated with a particular slideshow #justsayin
Australia is made up of States and Territories on this trip we went to all of them minus Queensland and Australian Capital Territory (ACT) we visited those back in 1995 and 2008 respectively (Blogs 163 & 162), thanks for looking
SUMMARY
Another big trip featuring hired motorhomes but this time including the pleasure of travelling with our dear pals Chris & Allyson, who at the time lived in Alnwick in Northumberland, we had been to their wedding (see Blog 72). For Annie & I this was the 5th time back in Australia, we still have rellies there, I was there as a child and Annie as a teenagers, clearly we didn't know each other out there but both have a true affinity for the place.
such a lovely BIG TRIP, will always remember it
With our pals Chris & Allyson "If it moves... snap it, if it doesn't... snap it" 😉
In 2017 we explored Singapore, Australia , the Cook Isles & New Zealand with our dear friends Chris & Allyson. At the end of the trip Annie & I spent time in Singapore / Malaysia with our family and Chris & Allyson visited Hong Kong. A lot of planning and pre booking went into this adventure to ensure we had a great time. We flew to Singapore for a stop over of 2 days to break the journey down under. We visited East Coast Park and the wonderful Quentin's restaurant. We arrived in Perth a bit jet lagged but excited and cruised the Swan river to Freo and had a fab day in the Botanic gardens in Kings Park. After a few nights we picked up our Britz motorhomes and after a quick swim off the Indian Ocean Drive we initially explored Monkey Mia (sadly no dolphins due to inclement weather) then onto the tropics of Western Australia Geraldton, Northampton (gallahs and Allyson fear of the clientele 😉 and a spin in Apollo 11 at Carnarvon before doing the loop thru the Wheatbelt and Wave Rock back to Perth via Albany. Esperance and Kalgoolie at this time were off limits due to some massive rains which washed out essential roads. We then took the luxurious Indian Pacific Railway to Adelaide across the Nullarbor Plain. After that its was a quick flight to Alice Springs where we visited the fab Desert Park , ate Roo (Camel was off 😉 ) at the Red Ochre Café , avoided the cockroaches and pondered the insoluble Aboriginal problem. Then it was back to Adelaide to pick up another motorhome to explore some of South Australia, Victoria and New South Wales (NSW) before ending in Sydney for time with families. K&A flew down to Launceston in Tassie to visit rellies before returning to Sydney. From here we touched down in Auckland briefly before spending a fab but somewhat wet and humid week of chillin' in the Cook Isles in the Pacific ocean on the main island of Rarotonga, snorkelling, BBQ-ing or whatever took our fancy, lager at the Rarotonga brewery. Mis planned luggage allowances to Rarotonga meant a somewhat fraught early morning experience trying to retrieve K&As 3rd bag, but all OK in the end 😉. Then its was back to Auckland to pick up another pair of motorhomes to explore both North & South island of New Zealand, crossing between the two via the Interislander ferry. After much Boysenberry ice cream we returned to the UK via 2 weeks with family in Singapore and C&A 3 days in Hong Kong. Saw so much and had such a fun time shared with our pals. What an amazing journey - travel definitely broadens the mind.
NOTE: All photos, videos and slideshow content on this Blog were taken by one of the 4 of us! A much more in depth appreciation of what we did and when can be gleaned from the diaries. I encourage you to use the dropdown menus to fully immerse yourselves in the Big Trip, we also have galleries by person as well as headlines by place visited whether country, island or state, #justsaying 😉 Thanks for looking.
Covers Singapore, Australia (Western Australia, South Australia, Northern Territories,Victoria, New South Wales, Tasmania), The Cook Isles (Rarotonga), New Zealand (North & South Islands) & Malaysia (Desaru long weekend break with family) #TICK #TheBIGTRIP
This is what our old HOLIDAY2017 home page looked like
nostalgic view of the old site, bye bye
CALENDERS
We show both the before and after plans. Understandable they differ slightly for all manner of reasons, click buttons below to go to each, thanks. History of what the old site pre 2020 looked like is preserved for prosperity, maybe 😉
CALENDARS - BEFORE THE TRIP
Pre trip, calendar of our adventures, i.e. anticipation of where we are going and when, it was our combined plan for the travels
JANUARY / FEBRUARY 2017 Flying to Singapore via Dubai leaving January 31st early in the morning. 2 days stay with Doug and family, maybe the 1* Michelin street hawker food, then onto Perth, WA to have a good look around. Maybe a Swan river trip. Then its pick up the motorhomes at Great Eastern Highway and go off exploring. So much to see in WA - Wave Rocks, The Pinnacles, Dolphins at Monkey Mia.... can't wait! At the end of Feb we catch the Indian Pacific Railway, Gold Star Service.
MARCH 2017
Having got off the train in Adelaide we will stay in a cabin on the beach before flying up to Alice Springs and bathe in the famous Todd River. C&A are off to Uluru (Ayres Rock). We fly back after 3 days and pick up the motorhomes to explore amongst others the Great Ocean Road (GOR), koala's at Kennet River, wine in the Barossa Valley, the 12 apostles, whales at Warrnmbool, Sale, Mallacoota, Tathra, Eden and so much more.
APRIL 2017
In the first week of April we will still be in Sydney, K&A in their apartment with pool in Beacon Hills and C&A off with Laura and Steve having fun. K&A visit John & Diana in Tasmania. We will then stay at the Kiwi Motel in Mangere, Auckland (did the NZ census here in 2013) overnight before jetting off for a relaxing week in the Raina Beach house on Rarotonga. On return its pick up the motorhomes in mangere and off to explore North island.
MAY 2017 Mid may-ish we will leave north island and take the motorhomes across on the interisland ferry from wellington to picton, and see the fab queen charlotte sound. Captain Cook knew it well. Then its off to explore south island. Milford and no doubt(ful) sound plus dunedin and a whole lot more. At the end of the month we fly out of Christchurch together to Sydney where we say our good byes
JUNE 2017 After Sydney C&A are flying off to Hong Kong for a few days before making their ways back to the UK. K&A will visit family for a few weeks in Singapore and then jet back home from Changi airport.
CALENDARS - AFTER THE TRIP
Post trip, calendar of our adventures, i.e. where we went and when #loved every moment of it, such lovely shared memories
FLIGHT DETAILS FOR THE BIG TRIP 2017 Note the only difference is that at the end Chris & Allyson flew to Hong Kong for a few days and we went to Singapore for a couple of weeks before returning to the UK. What is shown in this gallery is the complete booked flight schedule. Luckily no dates or times changed during our 6 months away, unlike in 2013 when our flight from Perth to Changi was bought forward by 3 hours meaning we almost missed it, the company allegedly had no way to contact us to warn us "as if - internet was working!"
ACTUAL CALENDAR FOR THE BIG TRIP 2017 Comparing what was planned against what we actually did, surprisingly there wasn't really that much difference in the schedule, maybe a few days here and there as we hadn't gone to that level of detail. It is worth reading Annie's diary in unison with these calendar views, if you would like to please click HERE
To best view the calendars click on full screen, thanks
CAMPSITES
This is a pictorial history of all the campsites we stayed at our our Big Trip 2017 in both Australia and New Zealand in our hired Britz / Maui camper vans
DISTANCES TRAVELLED
To recap we travelled in our hired motorhomes in both Australia and New Zealand on our 2017 Big Trip 9337 Miles or 15026 Kilometres, WOW!
Distances travelled by Keef & Annie. NOTE Here are the distances we drove ourselves whilst on THE BIG TRIP, HOLIDAY 2017 which by implication as Chris & Allyson didn't go to Tasmania and did far more walking than us and drove the west coast of North island, New Zealand whilst we did the east coast means their total distance is likely to be some what less but in reality probably not by that much.
SINGAPORE
Marine Parade & About in the City
2 Visits, Start of Holiday 31 Jan-3 Feb the End of Hols 30 May - 12 Jun
See Diaries for Annie's write up
"Family Time with Doug, Phoenix & Charlie"
INTRODUCTION - 2 vists at start and end of the holiday
Stay 1 - Sadly just 3 days on route to the southern hemisphere to break the journey but it was a chance to catch up with family and see our lovely grand daughter again. Plus some good eats esp. Quentins Eurasian with family and C&A. The Escher exhibition at Art/ Science was a particular favourite of mine. MRT coming 2023 to a station near you at Marine Parade. Love East Coast Park, helped somewhat in the jet lag stakes.
Stay2 - A much longer stay this time around. 2 glorious weeks with family. National Gallery Biennele kids exhibition, Liao Fan Michelin Hawker centre, Singapore Zoo, Wet Wet Wet (Wild) park, Mustafas, Chinatown, East Coast Park BBQ and walks, Parway Parade, The supercool Library and a fab long weekend in Malaysia at Lotus Desaru Beach Hotel
and now the Singapore "talkies" videos i.e. with speech (no performing rights necessary) 😉
AUSTRALIA
Aussie Adventures, 4th February - 9th April 2017
"From Carnavon in Northern WA, On the Indian Pacific Railway, Thru the Red Centre and then around the Coast Adelaide to Sydney, Plus Popping over to Tassie & Rellies"
Campsites we stayed at in Australia
WESTERN AUSTRALIA
Includes Perth (3 days), Freemantle (Freo), Ledge point, Pinnacle National Park, Cervantes, Thirsty Point, Jurien Bay, Indian Ocean drive, Greenhough hanging tree, Geraldton, Northampton, Nerren Nerren, Billabong & Overlander roadhouses, World heritage drive, Monkey Mia, Shark Bay, Shell beach, Denham, Carnavon, Nanga, Hamelin Pool (where the desert meet the sea), Space Museum, Gascoyne River, Port Denison, Badgingarra, Moora, Brand Highway, Avon River, Northam, Crossing the flooded road nr Hyden, Wave Rock, Kalgarin farm stay, Wheatbelt, Snake, Blue tounged skinks, Tin Horse highway, Kulin, Dumbleyung, Bluebird, Mens Sheds, Railway, Farming, Boot fences, Kojonup - possibly the best campsite in the world NOT!, Rosellas, Mount Barker, Porongurup, Albany Highway, Castle Rock at the Porongurup National Park, Brig Amity, Princess Royal harbour, Middleton beach , Scenic drive Wilsons bay, Denmark, Greens pool, Elephant Rocks, Parry beach (for lunch) and the hippy in the van, valley of the Giants red tingle trees and tree top walk, Quokka on the path, Northcliffe eco park and roos plus roos jumping across road at dusk,Pemberton, Augusta, Cape Leeuwin and lighthouse, Leeuwin-Naturaliste national park,Margaret river, cape Mentelle winery, Lenton Brae winery plus tour and ladies picture of a family house in Lenton, Nottingham, we will try and find it, cheeky monkey brewery, Cowaramup, Busselton and the pier / jetty, Bunbury and Koombana bay , plus non dolphin watching, although in fairness Chris & Allyson did see one on their walk. Mangrove board walk, sub tropical flowers, Lechenault inlet and estuary, swimming in the site pool, sunbathing, chilling, intersting sub tropical birds, Avalon beach, Mandurah, Rockingham, Penguin island, seals, little blue penguins, board walks, conservation areas, Freemantle or Freo, Ferries, Van bumps, Rottnest island, Quokkas again, cycle rides, swims, guided tours, walks in the sun, history, lunch, cafes, ice creams, friends, fun, rocks, boats , blowholes, blue seas and skies and ice creams , royal perth hotel, lucky shag bar and aqua bar for our 39th wedding anniversary in perth
See the diaries to accompany the videos & slideshows 4th-27th February 2017
SEE THE FULL WESTERN OZ EXPERIENCE, 1hr 19mins
Campsites in Western Australia
on the indian pacific in western australia, crossing the nullarbor again
and now the western australia videos with speech, the "talkies"
INDIAN PACIFIC RAILWAY (IPR)
We have now been on 2 of the most significant railways in Australia, this IPR from Perth to Adelaide across the Nullarbor Plain, and in 2007-8 (Blog 162) on the Ghan from Darwin to Alice Springs, on the Indian Pacific we travelled in luxury in Gold Class, on the Ghan #railway we were overnight in Red class, i.e. sleeping in a chair but what an experience in both cases, we are so privileged
Sunday 26th to Tuesday 28th February, Western Australia into South Australia, complete luxury, all inclusive luxury food, wine, beer and spirits plus some fab company along the way ✅
allyson chatting up the driver 😉 🌠 ✅
Very kind of the train's staff to help us celebrate our 39th wedding anniversary
SOUTH AUSTRALIA
gum nuts battunga park at meadows, south australia
Arrived by Indian Pacific Railway to the Adelaide Parklands station, we to BIG4 campsite, C&A started their cricket ground tour. Pool, beach, swimming, relaxing, reading. Adelaide airport, lockers,off to NT for a few days in Alice springs. Glenelg,Oyster bar, sunset walk, Tram, Fringe, Marina pier, Collect the vans, Tanunda, Barossa Valley, Wolf Blass, Stockwell, Angaston, Rowland Flats, Jacobs Creek, Hahndorf, Pioneers Park, Rubble,Everything Germanic, McLaren Vale, Tintara estate, Hardys, Strathalbyn, Langhorne Creek, Milang, White cockatoos or Corellas, South Australian Light railway museum, Wellington chain ferry, Charles Sturt, Lake Albert, Salt marshes, Meningie, Chinese cigars, Birdman of the Coorong, Kingston SE, Rosetown, Larry the lobster, Cape Jaffa historic lighthosue, Norfolk pines, Robe, 9 mile beach, circular town walk, Customs House, Matt Flinders,Chinese memorial, Flag hill, Harbour, Marina, Ray, Arthur Fennell Way, Pier, The Obelisk, Millicent for lunch, Mount Gambier, Blue Lake, Crater Lakes - leg of mutton (empty), valley (green algae), Hentys Monument, Wildlife park, Centenary Tower,Limestone sculpture, Pukeko or Australian swamphen,Town centre, Cave gardens, Sink Hole, Northumberland point, Port MacDonnell, Border crossing into Victoria
28th Feb - 9th March 2017
SEE THE FULL SOUTH AUSTRALIA EXPERIENCE, 18 mins
Now the other slideshows mostly with text
Campsites we stayed in during our time in south australia, note that when we arrived at Britz to pick up our vans off Sir Don Bradman Way our one was dramatically delayed due to the previous occupant bringing it back late, the company received there fine, but it didn't help us as we lost 1/2 a day so when we returned I claimed it back, they reimbursed us a whole day. The thing I love about all these hired motorhomes is the built in gas BBQs at the rear of the van , just wonderful. Was one hell of a job at Ledge point western australia trying to keep out the wind though, the only downside I could find and cooking fish outside the van on the BBQs is a real blessing, no lingering smells when you are tring to sleep. #hintsandtips
South Oz slideshows, read the diaries alongside
Camping park on the Southern Ocean that we also stayed in in 2013 (Blog 167)
$200 a bottle for the Platinum wine at Wolf Blass but we preferred the Gold version at 1/5th the price. I still haven't washed my hand since Mr Wolf himself shook it way back in 2008 (see Blog 162) #claimtofame #humour
we walked out to the headlands, what an incredibly hot day in robe
and now the south australia talkies videos
fun in handorf, all things australian #humour
we stayed at Adelaide Shores Big 4 campsite having purchased our site membership back in the UK at a discount #membership
annie swimming in the fab adelaide shores by the campsite
NORTHERN TERRITORY


1st to 3rd March 2017


coming into land in alice from adelaide
my all time favourite aboriginal art by helen mcarthy tyalmuty
Read more about Helen McCarthy Tyalmuty
Flying from Adelaide to Alice Springs over the Simpson desert and the red centre outback, MacDonnell ranges, salt lakes, dirt tracks, Elkira motel, pool, heat, humidity, flies, cockroaches (poor Allyson), Supreme Court house-fab architecture, The residency, Queen & Prince Phillip, Heritage area, RFDS-Royal Flying Doctor Service, Aboriginal Art, Anzac park, Anzac Hill lookout, Red Ochre Grill, Todd River & boat race, Alice springs desert park, Bush Bird display, Nocturnal red centre animals, Dingoes, Many Birds, Great talk from Margaret on bush tucker and medicines, Cinema experience, Roo at the Red Ochre and Pizza , Shuttle to and from airport, Airport displays, Desert scenes and clouds, close up on Adelaide and the shores.... and back in South Australia
SEE THE FULL NORTHERN TERRITORIES EXPERIENCE, 10 mins
we had a fab time at the Alice springs desert park, hot isn't the word for it, sadly Annie had been unwell so we scooted back to the cool interior after a while before she fainted, she really wasn't well enough to go out for the evening meal neither. keef wanted camel at the Red Ochre grill which the chef suggested wasn't a good move back in 2007-8, still not on, only kangerroo so we settled for piazza at an Italian downtown, most amusing. Also sadly the Starlight Theatre was closed and the guy who sold me my didge and taught us a little bit is now driving the hop on hop off bus around Alice, it felt a lot more run down.
keef fills up on bush tukker
witchetty grub man
VICTORIA
kennet river koala the campsite is the place to see them
we knew from our previous trip here that this was the place to find these cuddly sleepy creatures, well not so cuddly when you see the size and sharpness of their claws (see Blog 2007-8 162)
Entered Victoria from South Australia just after Mount Gambier near Portland, Koalas, Non Fish & Chips, Speeding fines, Frightened waitress, "Kind" man who disconnected my electrics, Cape Breakwater, Discovery bay, Petrified forest, Coastal Walkway, Wind farm, Port Fairy, Poor pies, 41st Folk Festival, busy busy, Flagstaff hill, Warrnambool, Logans beach, no whales but surfers, The Great Ocean Road including Bay of Islands, Bay of Martyrs, Loch Ard Gorge, The Arch, The Grotto, London Bridge, 12 Apostles, Apollo Bay, Scenery and then some, bank holiday weekend, Princeton DOC, Giltbrook river, failed campsites then the 5* motorway service station outside Geelong, Echidnas, 3 Koalas at Kennett River, Snakes, Rock wallaby, Mt Macedon, The hump, Hanging rock, Reserve, Summit, Picnic at Hanging rock, Historic Woodend, Coburg, Melbourne, Federation square, Heritage Trams, MCG, Rod Laver arena, Olympic park, Shane Warne, the Don , Dennis Lillee, Greek Quarter, Chinatown, James Squire brewery , Busy drive out of Melbourne, Mornington peninsular, St Kilda, Brighton, Luna Park, Elwood (keefs old home in pine ave),Beach and pier at Mordialloc, Chris for a swim, Lunch at Mornington, Shopping in Frankton, Drive to Traralgon BIG4 on Princes Highway, Historic Port of Sale, White cockatoos, Lakes Entrance lookout, Lakes entrance connecting Gippsland lakes to the Bass Straits, 90 mile beach, Wood carvings, Fishing trawlers, Wood carvings, nice walks, Orbost, Snowy River, Marlo, Sammy the seal, Where the snowy river meets the bass straits, Banjo Paterson, Quirky Hats, Dredging, Sailors grave beach, cape Conran, Steps, MacKenzie river rain forest walk, Gypsy Point, Kangaroos, Boats, Mallacoota, Pelicans, Harbour, Nasty brown snake warning, Koala at campsite, Lucy's for brekkie, Shady Gully walk and nice plants, Tasman sea lookout, boats and more, Double Creek
Victoria 9th to 19th March
SEE THE FULL VICTORIA EXPERIENCE, 22 Mins
Campsites stayed at in Victoria
We revisited Picnic at Hanging Rock, Mount Macedon near Nagambi, this time Keef's knees were not up to climbing so we had a picnic with a guest roo doing a hand break turn 😉 Chris and Allyson did go up to the top, such an eerie place #scary
we visited this victorian moonscape, cape bridgewater, petrified forest
Bad news we got speeding fines, only found out about them when family back in the UK let us know and they were not cheap... 30+ mph in the equivalent in kph
looking for Greek restaurants in that quarter, mostly depleted although we did find a yummy one, just had to finish with a nice beer or 3
and now for the state of victoria's talkies videos
keef in THAT shirt outside mallacoota
NEW SOUTH WALES
A Potted History
Entering New South Wales (NSW) from Mallacoota (Victoria), Eden, harbour & whale museum, Old Tom, Ben Boyd , Whale lookout, Twofold bay, Pambula beach, fishing, roos, birds, Rosellas, Brewery (closed), Farm stores, Horse food, Merimbula, Tura beach, Tathra wharf and beach, Catching flatheads, plaice and salmon (well almost), Bermagui, Dalmeny, Central Tilba Historic Village (went there in 2007-8 but had forgotten its name), Borrell, Meeting up with Steve & Laura, Forsters Bay, Wagonga inlet, Narooma, Wagonga princess, Sexist jokes (not good!),Eurobodalla NP, Mill Bay boardwalk, Rays, Rain (lots), Overpriced fish & chips by campsite, Mogo, Batemans Bay, Kings Highway (B52), Great Dividing Range - no pics too scary driving, Braidswood, Bungedore, Bywong, Goulburn, Marulan (what a fab town especially like the current but actually old farming memorabilia), Mittagong, Rural NSW, Balmoral, Buxton, Thirlmere, NSW Railway museum, Cockatoos, Horses, Silverdale, Warragamba dam, visitors centre, Haviland Park, Narabeen Lakes again, Class driving campaigns, Handing van back at Britz in a new area of Mascot by airport , Public transport (bus/train/bus) back to Beacon hill apartment, Chilling, Views, Pool, BBQ, Movies, Food, Wine, Beer, Friends, Family, Bus to Manly, Manly Ferry, Harbour & Manly views, Voyager of the Seas cruise liner (D&P&C were on it 2 months later), Botanic gardens, Picnic, Mrs Macquarie's chair, Sunsets, Opera, Carmen, Voyager of the Seas, last ferry back, Possum in the park in the dark, Sunny pool days around the Bali hut, No 169 bus route & timetable i.e. the Manly bus from our pad in Beacon Hill, if you are NERDY enough look below to see that full bus timetable, anorak's at the ready, Opal cards, Seeing LION at Warringah Mall on a rainy day , C&As time in Sydney with Laura & Steve visiting Blue Mountains & Parkes observatory , Jervis bay, Snakes, Walking, Rain, Hannah and Connor visited and we had a play in the pool, Balgowlah, Lamb dinner (yummy), Lovely seeing David & Hannah again, heavy rain for a day, bright sunshine, day out in Sydney centre, manly ferry, circular quay, barangaroo wharf, cockle bay wharf, darling harbour, harbourside, Hard Rock Café (no surpise there eh Keef over 50 T-shirts now, Circular ferry trip, Pyrmont bridge, History, Milsoms point, MacMahons point, Balmain East, Luna Park, Emerald Princess, Maritime museum, Endeavour, Sunsets, Rained all day so watched goldstone (poor), noctural animals (good) and oz gogglebox, Train trip to Broadmeadow, Newcastle to visit Annie's cousin Susan, Gosford, Wygong, Hawkesbury river, back from Tassie, Ibis budget airport, Crispy Creme Doughnuts for tea (never again), fire alarm, Flight to NZ
we stayed 19th March - 4th April 2017, see the associated diary entries
SEE THE FULL NEW SOUTH WALES EXPERIENCE, 47 mins
The campsites we stayed at in New South Wales
Australian ad campaigns are so much better than ours, they are hard hitting and get the message across, try these for size! 10 years apart but still hits the nerve in true oz style.
bbq around the pool, our pad for the week, beacon hill, sydney
Image slideshow coming up
we visited the NSW railway museum , from the outside at least, it was at Thirlmere
We stayed at our place at Beacon Hill Sydney near warringah mall and Chris & Allyson did some stuff with Laura, here is the highlights
love my trad Bob Marley t-shirt which sadly now is a paint rag but I did wear it on the Bob Marley tour to One Love in Jamaica in 2018 see Blog 125
and now for the New South Wales talkies videos
filleting fish tathra pier NSW, careful with that axe / knife eugene
I now have a landscape image of this pool just above my head in the study at home, it was bliss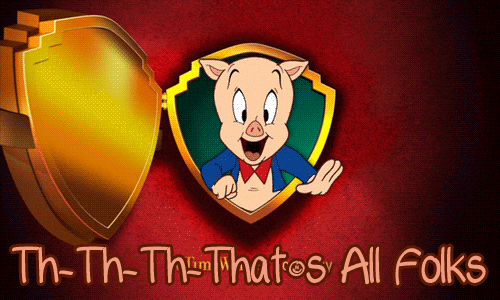 However for the nerds amongst you and I'm happy to be in that classification here is the bus timetable we found years later from Beacon Hill to Manly which we did often, especially as the stop was just up the hill from our residence with the pool. We used Uber Oz on the last day we left peeing with rain v early in the morning and the guy didn't come, as outside Wi-Fi range had to go back in and get a second so we didn't miss our flight to Tasmania, the second was alovely student who got us there in time, we were understandably a little panicky as well as miffed, i still have $5 credit left on Uber Oz #myexcuse2return
NERDSVILLE
169. Manly – City a Sydney bus via Narraweena & Seaforth
then 169 bus route sydney suburbs
Our stop Highlighted - full anarak
209541. Belgrave St near Raglan St, 209542. Pittwater Rd near Steinton St, 209543. Pittwater Rd near Pine St,209544. Pittwater Rd near Collingwood St
209545. Pittwater Rd near Balgowlah Rd,209546. Pittwater Rd near Eurobin Av,210030. Pittwater Rd near Queencliff Rd, 210032. IPittwater Rd near Oliver St
210033. Pittwater Rd near Riverview Pde,210034. Pittwater Rd near Western Av,210035. Pittwater Rd near Wakefield St ,210036. Pittwater Rd near Kentwell Rd
210037. Pittwater Rd near Sterland Av,2100111. Pittwater Rd near Warringah Mall,210015. Pittwater Rd near Roger St 210016. Pittwater Rd near Winbourne Rd
210017. Pittwater Rd near Pine Av,210018. Pittwater Rd near Federal Pde,210019. Pittwater Rd near Warringah Rd,209911. Pittwater Rd near May Rd
209912. Pittwater Rd near Pacific Pde,209913. Pittwater St Davids Av ,209996. Fisher Rd near Lewis St,209997. McIntosh Rd near Vale Av,209998. McIntosh Rd near Victor Rd
209999. McIntosh Rd near Beverley Job Park,2099100. McIntosh Rd near Mundara PI,209917. Alfred St near Oceania St,209918. Alfred St near Warringah Rd,
209992. Warringah Rd near Consul Rd,209993. Warringah Rd near Northcliffe Av,210067. Warringah Rd opp McKillop Rd,210068. Warringah Rd near Beacon Hill Rd (see 24-30 March)
210069. Warringah Rd near Willandra Rd,2100141. Warringah Rd near Earl St,210070. Warringah Rd near O'Connors Rd,210071. Warringah Rd near Goverment Rd,
210072. Warringah Rd near Jones St,208642. French Forest Rd near Patanga Rd,208643. Frenchs Forest Rd near Hurdis Av (Annie's old residence),
208644. Frenchs Forest Rd near Skyline PI,208637. Wakehurst Pwy near Frenchs Forest Rd,208674. Warrringah Rd near Bantry Bay Rd 208638. Wakehurst Pwy near Warringah Rd
208655. Wakehurst Pwy,208712. Wakehurst Pwy near Manly Dam Res,208713. Wakehurst Pwy near Kirkwood St,209254. Wakehurst Pwy near Judith St
209246. Wakehurst pwy near Burnt St,209247. Wakehurst Pwy near Armstrong St,209231. Wakehurst Pwy near Lister Av,209232. Wakehurst Pwy near Castle Cct
209233. Clontarf St near Montauban Av,209234. Frenchs Forest Rd near Montauban Av,209235. Frenchs Forest Rd near Baringa Av,209257. Frenchs Forest Rd near Macmillan St
209252. Sydney Rd near Hope St,209335. Manly Rd near Heaton Av,209212. Manly Rd near Avona Cr,208812. Spit Rd near Parriwi Rd,2088186. Spit Rd near Medusa St
2088187. Spit Rd near Parriwi Rd,2088188. Spit Rd near Stanton Rd,2088189. Spit Rd near Awaba St,2088243. Spit Rd at Clifford St,2088190. Spit road near Military Rd
2088192. Military Rd near Wudgong St,2088193. Military Rd near Lang St,2088194. Military Rd near Belmont Rd,209059. Military Rd near Cabramatta Rd
209019. Military Rd near Hampden Av,208944. Military Rd near Rangers Rd,208913. Military Rd near Wycombe Rd,208959. Military Rd at Bydown Lane,208960. Military Rd at Watson St
208912. Military Rd near Watson St,2000133. York St at Lang Park,200035. Wynyard Station, York St - Stand N,208657. Cemtery Front Gate Hakea Av,208671. Forest Way near Warringah Rd
208697. Naree Rd near Rabbett St,208649. Rabbett St near Holland Av,208664. Warrringah Rd near Bantry Bay Rd,200025. Wynyard Station, Carrington St - Stand E,200021. Wynyard Station, Carrington St - Stand A
208947. Military Rd near Watson St,208948. Military Rd near Wycombe Rd,209021. Military Rd near Hampden Av,209058. Military Rd near Cabramatta Rd,2088176. Military Rd near Prince St
2088177. Military Rd near Lang St,2088178. Military Rd near Bond St,2088179, Military Rd near Cowles Rd,2088180. Spit Junction, Spit Rd,2088181. Spit Rd near Awaba St
2088182. Spit Rd near Bickell Rd,2088183. Spit Rd near Quakers Rd, 2088184. Spit Rd near Medusa St,2088185. Spit Rd near Pearl Bay Av,208811. Spit Rd near Parriwi Rd,209213. Battle Bvde near Manly Rd
209214. Battle Bvd near Seaforth Cr,209215. Palmerston PI near Alan Av,209216. Ponsonby Pde near Palmerston PI,209222. Ponsonby Pde near Panorama Pde,209223. Ponsonby Pde near Sydney Rd
209224. Frenchs Forest Rd near Ellery Pde,209225. Frenchs Forest Rd near Macmillan St,209236. Frenchs Forest Rd near Baringa Av 209237. Frenchs Forest near Redman St
209238.Clontarf St near Montauban Av 209239. Wakehurst Pwy near Castle Cct,209240. Wakehurst Pwy near Lister Av, 209241. Wakehurst Pwy near Armstrong St,209242. Wakehurst Pwy near Burnt St
209243. Wakehurst Pwy near Judith St,209253. Wakehurst Pwy near Kirkwood St,208711. Wakehurst Pwy near Manly Dam Res,208630. Wakehurst Pwy,208631, Wakehurst pwy near Warringah Rd
208639. Frenchs Forest Rd near Skyline PI 208640. Frenchs Forest Rd near Romford Rd,208641. Frenchs Forest Rd near Inverness Av,208617. Frenchs Forest Rd near Patanga Rd
2100142. Warringah Rd near Jones St 2100143. Warringah Rd near Ellis Rd 2100144. Warringah Rd near Oxford Falls Rd,2100113. Warringah Rd near Cornish Av,2100114. Warringah Rd near Willandra Rd
2100139. Warringah Rd opp Beacon Hill Rd,us again on the return journey, 2100140. Warringah Rd near McKillop Rd,2099106. Warringah Rd near Princess Mary St 2099107. Warringah Rd near Waratah Pde,2099108. Warringah Rd near Alfred St,2099119